Shouting At Each Other
Wednesday, August 20, 2008
Monday, August 11, 2008
Q&A with Slavoj Zizek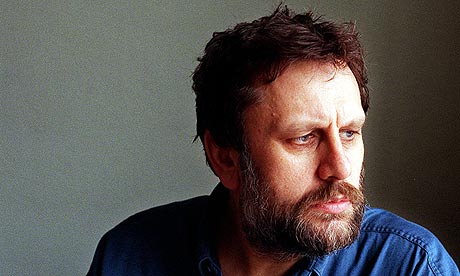 Dude's grumpy:

What makes you depressed?

Seeing stupid people happy.

What do you most dislike about your appearance?

That it makes me appear the way I really am.

What is your most unappealing habit?

The ridiculously excessive tics of my hands while I talk.

What would be your fancy dress costume of choice?

A mask of myself on my face, so people would think I am not myself but someone pretending to be me.

What is your guiltiest pleasure?

Watching embarrassingly pathetic movies such as The Sound Of Music.

What do you owe your parents?

Nothing, I hope. I didn't spend a minute bemoaning their death.

full q&a on guardian.co.uk